The new journey of becoming a parent is a totally different experience. From searching for trendy outfits for kids to checking the diapers size constantly, parents are always busy. As the due date approaches, the excitement and nervousness come together to form a cluster of mixed emotions. When it is your first time, buying clothes can be difficult and confusing at the same time. Not to worry, because today we are going to share with you some of the most unique and comfortable clothing options for a newborn.
When seeking out the best baby clothes for your precious new bundle of joy, you'll want to keep in mind that you're looking for items which are comfortable, versatile and stylish. Few things are more exciting than selecting your new baby's wardrobe, but you want to make sure you're choosing items that will last and keep your baby cozy. As you begin shopping for clothing, keep in mind that your little one is going to grow quicker than you expect.
Get ahead of the game by purchasing baby clothes in both the zero to three months and three to six months sizes in case your infant grows out of their wardrobe before you predicted. Buying a larger size is always a good idea because babies grow quickly, and you can always roll up sleeves and pants if needed.
Here's the list of trendy outfits for kids that every new parent should have. Have a look and buy them quick –
1. Infant One-Piece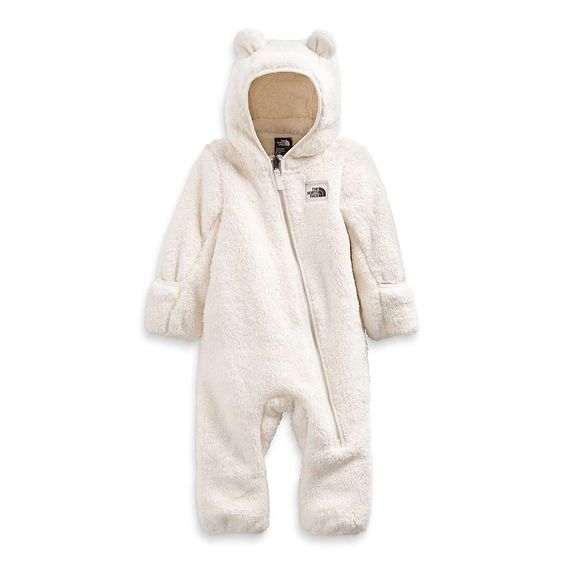 Baby dress is a general term for the most common types of baby clothes for babies under 1 year old. If you take a look at baby clothing stores, you'll see that most of them are made up of one piece. Baby rompers cover all baby clothes combined in one from top and bottom. These include onesies, bodysuits, rompers, all-in-one, snappies, overalls, overalls, bodysuits, undershirts, rompers, babygro, snapsuits, blanket sleepers, baby dresses and overalls. Baby clothing brands can add frills to baby clothing and change baby graphics and cutouts.
One Piece baby clothes are the right choice and trendy outfits for kids as the items tend to slide up and down. Also, the one-piece diaper is held in place. The problem with one-piece suits is how much work it takes to dress up your baby … 8-9 times a day. The body with three snap buttons in the crotch is easy to handle, but 824? In addition, zippers and snaps pose a risk of choking. We have baby rompers and baby overalls without fasteners, so thank you! Parents, leave what you don't need.
2. Baby Bodysuit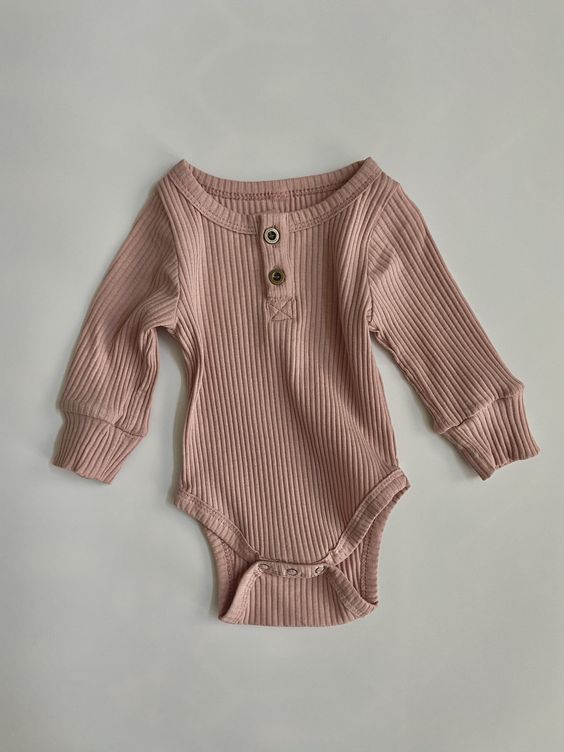 The baby's body is a baby's T-shirt that reaches under the waist and is secured between the legs. It looks like a leotard, but it has a zipper for changing diapers in the crotch. The baby's bodysuit leaves the baby's feet uncovered. They are more comfortable than baby T-shirts because the lock between the
Bodysuits also secure diapers. Most baby bodysuits come with lap tee (envelope) necks that allow one to pull the bodysuit down over the body rather than up over the head when changing a baby's diaper. There is a wide selection of bodysuits with varying necklines and sleeve lengths. You can even find some with hoods and mitten cuffs. When dressing your babies, bodysuits are terrific for everyday wear.
3. Mitten Cuffs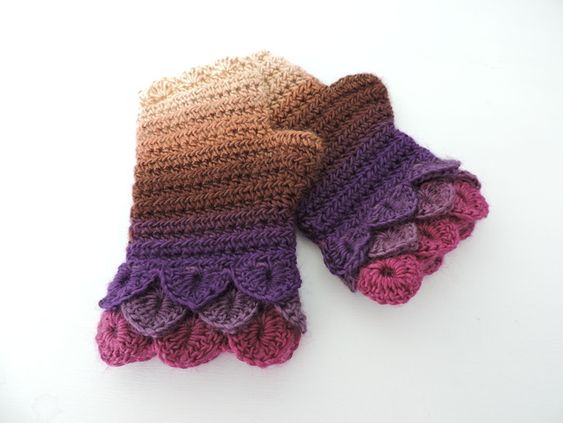 Mittens are cuffs that wrap the baby's hands so that the baby does not hurt himself. Mittens and socks will not fall off, so mittens and ankle cuffs are recommended over scratches.
As your baby grows, we have ankle cuffs that replace the cuffs of your pants. We are not the biggest fans of mittens because babies study using the sense of touch, but if the child has eczema, they are lifesavers. They are not so trendy outfits for kids but are definitely required to protect and take care of the baby.
4. Baby Rompers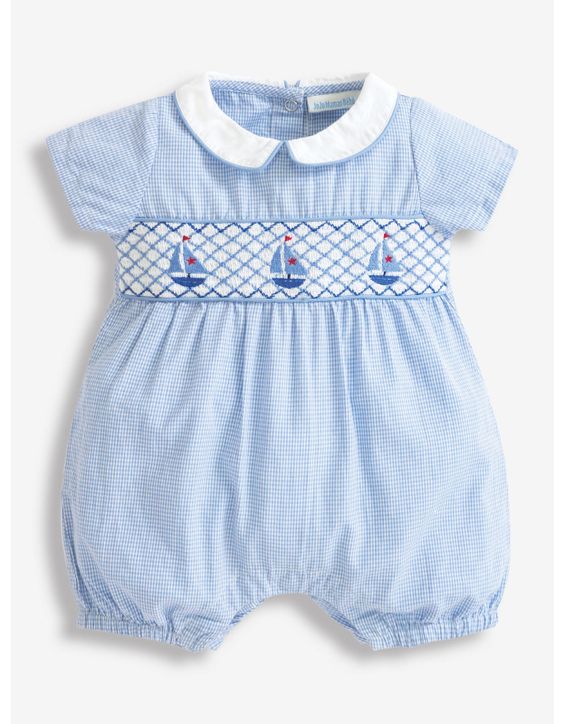 Baby rompers are shorts and dresses. Baby rompers are available in many designs with frills, hoods, mittens, long or short sleeves, or sleeveless. The feature that makes this dress a romper is that the baby's feet are covered with shorts. Rompers are perfect outfits, so you knock out your bodysuit every day. In our humble opinion, a small baby wearing only a bodysuit does not appear to be completely dressed.
5. Baby Jumpsuits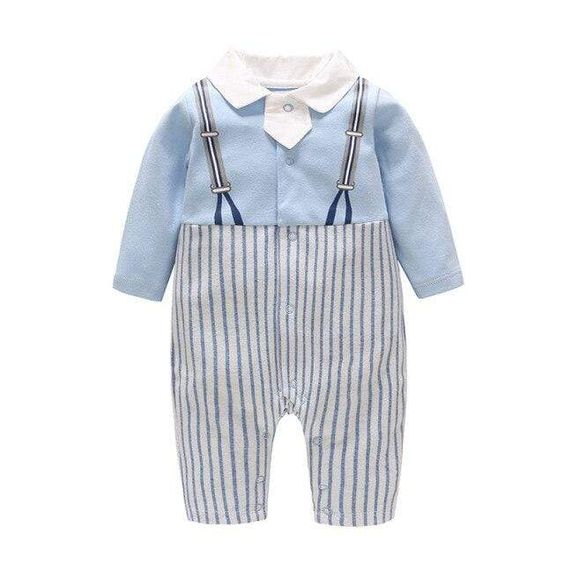 Baby overalls are pants and dresses. There are many types of baby overalls, including sleeping cars, boots, onesies with feet, and overalls. The main feature of overalls is that the baby's feet are covered with trousers. Like baby bodysuits and baby rompers, they come in many configurations. Look for a combination of sleeveless, long sleeves, short sleeves, hooded, middle length and foot overalls.
The back of the jumpsuit has the same pull-down panel as the baby rompers, so you can easily check your diaper and don't need a zipper. There are a variety of configurations, including long-sleeved overalls and comfortable hooded overalls.
Some people make jumpsuits for women so that they can make costumes for moms and me. In addition, women no longer have to take off their tops when wearing overalls or using the toilet. Your dreams will come true!
The main thing that needs to be kept in mind while selecting clothes for a newborn baby is that they should give out a feeling of comfort and warmth. The delicacy of a new born baby asks for much more than fashion and trends. It asks for care, comfort and convenience for the baby. If they fail to provide these three then there is no use of having those clothes in the wardrobe.
---
Celebrate the little bundle of joy stepping into your life with ease and comfort. As new parents you can go ahead with this list and fill your newborn's wardrobe by visiting www.feezital.com and exploring their wonderful collection of baby care and clothing products. Get trendy outfits for kids and give them the best childhood memories to cherish for the rest of their lives.
---
Where is the best place to buy clothes for children online?
When you are having kids for the first time, buying clothes can become a task. Not knowing what to buy and what size to select is a very big problem. To make that easy you can start with online shopping so that you don't have to worry about exchanging. With online shopping you have the liberty to exchange and replace if there is any problem with clothes. 
 
Best websites to buy clothes for children are Amazon, FabIndia, Jabong, Myntra, Reliance Trends, Shoppers stop, Romwe, Babycouture, Hopscotch and many others. Search for trendy outfits for kids on these platforms and get the best for your kids.
How do you choose kid's clothes?
Kids are very delicate and special. They need to be given special attention and their clothes need to be selected in a way that they are most comfortable in. The first thing that needs to be kept in mind while selecting clothes for kids is material of fabric. Skin of a small kid is soft and sensitive and the clothing should be such that it does not harm the softness and delicacy of their skin. Also, the clothing should be breathable and should not suffocate the child. 
 
Another most important point is that the clothing should be easy to clean and of beautiful colours. Kids love colourful things and they get excited by different colours. With such colourful clothes, they will enjoy themselves. Any trendy outfit for kids must be breathable, easily washable and colourful.
How can you make your child stylish?
Scrolling through the trendy outfit for kids to find a stylish look for your little one? Well, here's what you need to take care of. Try it before you buy it. Yes, make sure what you are buying actually looks good on your kid. Also, have a look at the latest trend that is available in the market. Trends sometimes help a lot in selecting stylish outfits. However, while hopping on the trends please make sure that you are also considering the affordability and comfort factor as well. To explore some latest collection of clothing for kids you can visit www.feezital.com
How do you style a baby boy?
To style your baby boy you can first buy some trendy outfit for kids and dress up your tiny tot. Make sure to consider his comfort and joy while he is dressed. A smiling kid looks much better than an irritated kid in a fashionable dress. Once you are done with the dress you can style his hair in a pony, if they are long enough or brush them well and arrange them in a beautiful manner. 
 
As a cherry on the cake you can have a small hat that goes along with the dress. The hat will give your baby a stylish and unique look that will make him stand out from the crowd. Do give it a try and don't forget to click unlimited pictures of your cutie pie.
What kind of clothes should you buy for a newborn?
New born babies are the most delicate ones and they require cotton material clothing which is extremely careful with the skin. Short sleeve and long sleeve bodysuits are the best for newborns to keep them all cozy and comfortable. You can also buy some wonderful t-shirts and pyjamas for night wear. Most of the time they also enjoy remaining naked during the winter season, and in that case you can cover them with a cloth tightly so that they don't move here and there and fall. 
 
With newborns you can try a few different outfits and see how they respond. The outfit in which their response is friendly and joyful, you can continue with it.