When it comes to kids and going back to school, trendy school bags are the first thing parents search for. Every item that kids use needs to be attractive, beautiful and creative enough to grab their attention. School bags are much more than just an instrument to hold books and stationery. They give company to kids from home to school and all day. Kids identify with their school bag and want it to be a certain way so that it depicts their choice and personality.
School bags are used so much that they tend to wear and tear quickly. They are used regularly by kids and thus it is very necessary that they are of premium quality that can last long and accompany kids for their whole school year. If you are on a look out for a school bag for your kid then you are at the right place. We are going to share with you a list of some wonderful & trendy school bags that you can bring home for your kid. May it be a boy or a girl, we will cover bags that meet the needs of both of them.
1. Fluffy School Bags For The Small One's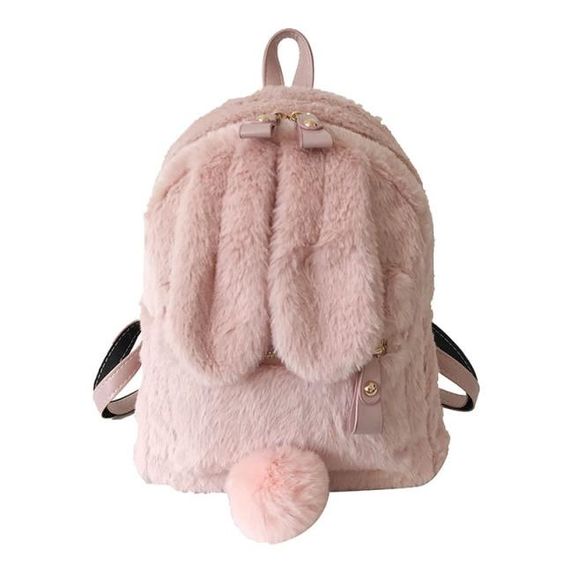 When it comes to your tiny tots, this bag is the perfect choice. Fluffy bags are filled with colours and have a soft texture just like a teddy bear. Your little one's love being around toys and this bag will exactly resemble their toys, giving them the comfort and the space to carry their things at the same time. When you get a bag that is soft in material and has enough space to carry the tiffin, books and other stationery , they will love it.
Not only will they carry it with them but take care of it just like they take care of their toys. The reason being, they will get emotionally attached to the bag due to its resemblance to the teddy bear.
2. Cartoon Bags For Kids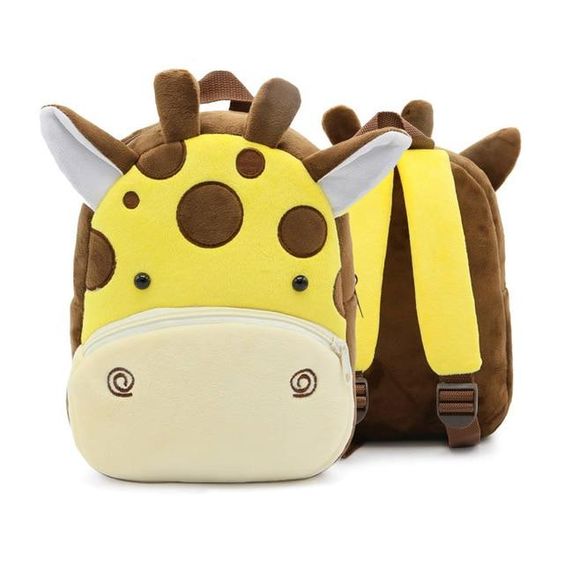 Everybody has a favourite cartoon character in their childhood. We are sure you had one too, didn't you?
When a kid falls for a cartoon character, they wouldn't mind having that character everywhere around them. From clothes to stationery and from their walls to their school bags, they would love to have their favourite cartoons everywhere. Keeping this in mind, you can definitely get them a bag with their favourite cartoon. Not only will they show it off to their friends but will definitely take good care of their favourite cartoon character bag.
3. Cool Car Printed Bag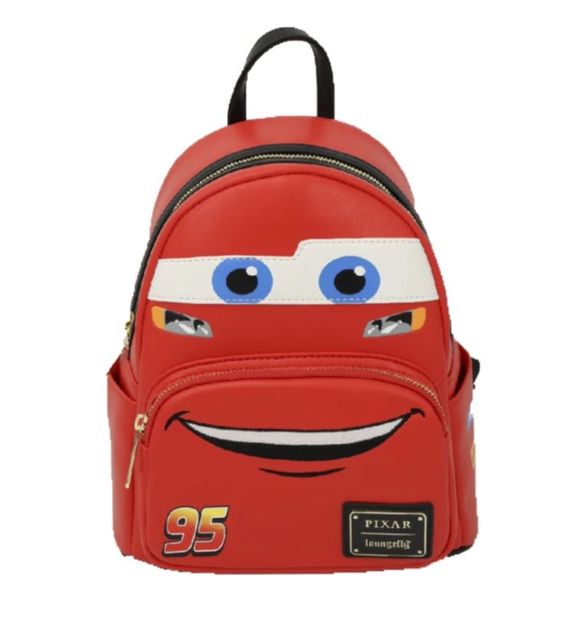 Cool car printed bags are also one of the best when it comes to trendy school bags. These bags are the best for boys who love cars. Also, if any girl child has an interest in this, it is perfectly fine to get her one too. As such there is no compulsion that the bag should exclusively be used by boys. The coming generation is all set to break all the gender stereotypes and set some new records.
This bag gives your kid an impression of being a car lover and a cool person. If you know that they are into cars then this can be the perfect bag for them.
4. Cute Animal Face Bag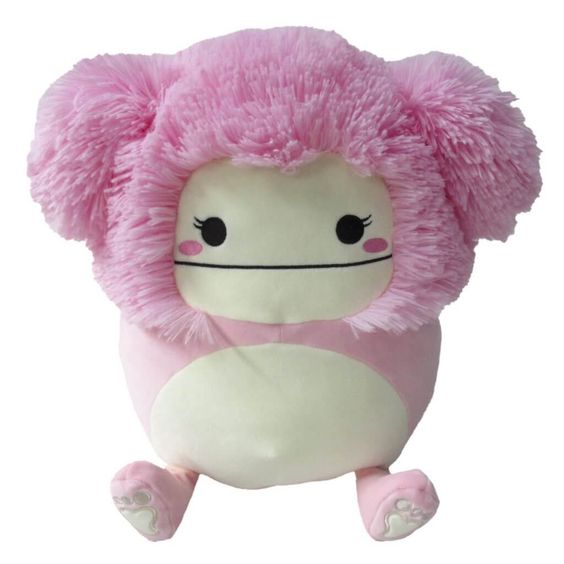 Animal with a bag is the cutest combination for your toddler. For age groups from 2 to 3 years, this is the perfect bag. It is made of a material that does not hurt their back and gives them good support. The face of a monkey, dog, cat, elephant, frog or any other animal will bring joy to their face when they see the bag for the first time. They will instantly fall in love with the cuteness in the bag.
Over and above the cuteness, it also has a small space to store the tiffin box, handkerchief and any other small items needed. Do give this animal face bag a try and experience the joy on your toddler's face.
5. Travel Backpack Bag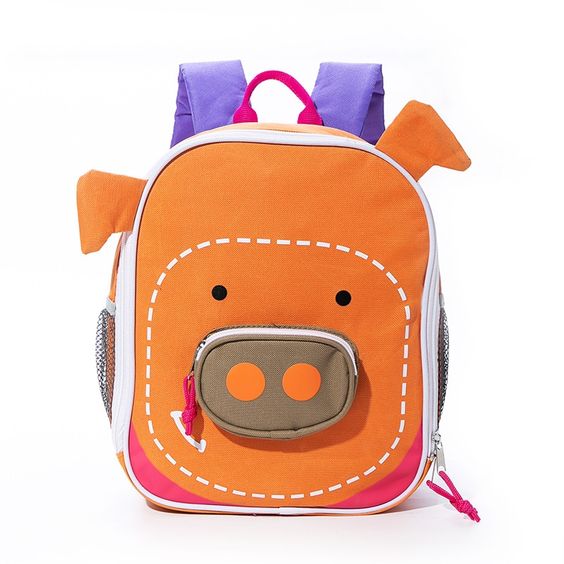 With school comes a lot of picnic and outing opportunities. A normal school bag cannot hold the items that one requires when they are on a picnic. Thus, we intentionally included this one in the list of trendy school bags. Without this travel backpack, picnics and outings will become a burden and create a lot of hassle for your kid.
With multiple chains and partitions in this backpack they can easily arrange things. This will also allow them to search for things easily. Make their picnic, trips and outings fun with this trendy travel backpack that they can carry along. They are available in many designs and colours.
6. Waterproof Bags
Rain is something that we all love. However, adults can manage to control themselves and kids can't. Generally, kids play in water and rain whenever they get an opportunity. Other than health, what suffers more is their bags. If they have ordinary bags, then all their notebooks are going to get wet and damaged. So, we highly suggest buying this bag, especially in the rainy season, so that your kid's belongings get protected.
7. Wheeled School Bags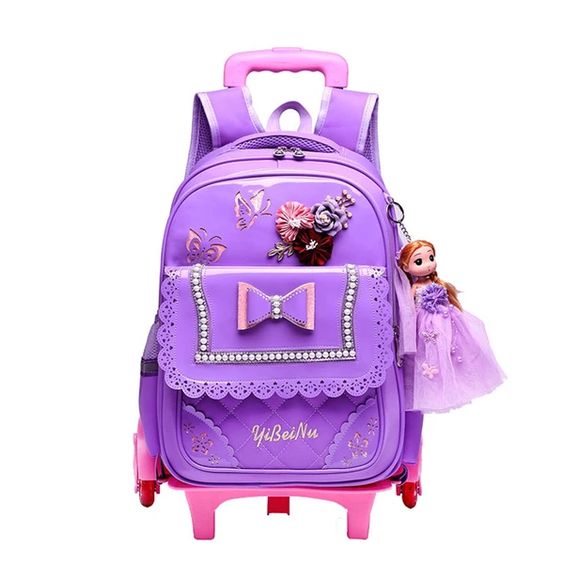 As they enter higher grades, the books and burden increases. In order to make sure that they don't have to carry all the burden, we wanted you to know about wheeled school bags. These were introduced to ensure that your child need not carry heavy school bags; rather, they can only move them comfortably by wheels.
Give your kids the relief from carrying the burden all along and gift them this wheeled school bag on their birthday.
---
With this we come to the end of the list of trendy school bags. When it comes to kids, their choices keep on changing from year to year and sometimes from month to month. It is better to always ask them before you buy a bag for them and have them look up for their own choice of bag. When they buy something by their choice, they will tend to take more care of it.
For more options with respect to kids bags, you can visit www.feezital.com and explore.
---
How to choose the right school bag for kids?
Kids are possessive about their school bags and protect it at all costs. To make them fall in love with them doesn't require much effort. The highest effort is in finding a bag that they are ready to accept and is good for them at the same time. Today, we are going to share with you some quick tips so that when you select bags for your little one's you make the right choice. 
 
The bag should be of a size that your kids can carry and they should be uniquely designed with colours, cartoons or animals. Kids don't like simple or boring bags. They always love to have colours around. Once you keep this in mind and buy bags, you will buy the best one from a collection of trendy school bags.
How do you choose a kids backpack?
It's a good idea to choose a bag that has a wide pad and can support the weight of your shoulders. Ideally, a backpack with shoulder straps that can be adjusted to suit each size. Ideally, one pocket should be 2 inches above the child's hips to avoid  back and spine discomfort. To support their imagination and creativity, choose a bag that is colourful, creative and unique. This will keep their attention on the bag.
What is a good price for a school backpack?
When it comes to pricing school bags, they can vary from brand to brand. However, a normal good quality bag can come from anywhere between 350 to 500 rupees. If you choose to go with designer brands that charge much higher it will get costlier as you go ahead. Trendy school bags that are designed by special brands cost more due to the goodwill of the name of the company. 
To checkout bags from the local vendors you can visit www.feezital.com and buy the best ones at affordable prices.
What is a good size for a school backpack?
A school backpack should be 21 to 30 litres. This is the most common size that is suitable for you. This is one of the most common sizes for backpacks and can accommodate everything that a kid needs to carry. It has enough space and several pockets to support storage of small things and accessories. 
 
The 20 L backpacks are considered as not too big or not too small and are medium sized backpacks. They are perfect for school, casual travelling and everyday movement. To explore the collection of some more trendy school bags for kids you can visit www.feezital.com
Which brand is best for school bags?
School bags brands that your kids will love includes tourister, skybags, F Gear, Wildcraft, Nike, Puma, HRX, skyline and much more. It's not mandatory that only these brands provide the best school bags. You can also explore the local markets around you and the collections that they have to find a better school bag at an affordable rate. 
Trendy school bag does not always have to be from a well-known brand, it can also be from your local vendor next door.