When it comes to our hair, we all love them. However, do we actually take care of them in the way it is required? With natural hair care tips you will be able to give your hair the nourishment and love they deserve. We try on a lot of products and chemical filled shampoos and masks, but still are unable to get the required results. That's when the natural remedies and home care tips come into action. The natural ingredients provided by mother earth are always effective and that also without any side effects.
So, today we are going to share with you some hair care tips that you can implement on holidays and weekends to keep your hair strong and shiny.
1. Oil Your Hair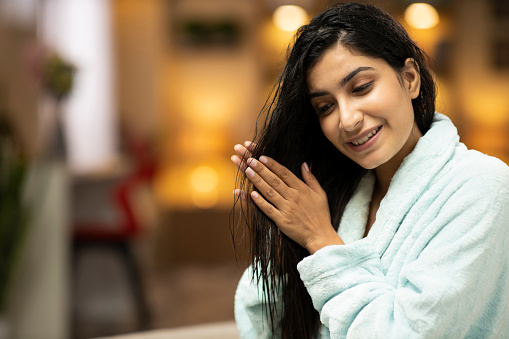 Our mothers and grandmothers have said it a million times but rarely do we adhere to those instructions. One of the best natural hair care tips of all time is to oil your hair, that also with warm oil. Just applying warm oil to your hair can do wonders for scalp health, hair health, texture and to the looks of it. It also stimulates general wellness and promotes hair growth. Releasing the stress and tension stored in the nerves is an altogether different benefit that you get from oiling.
There are many types of oils that can be used to nourish your hair. A few of them are as follows –
Coconut Oil – The most easily available, affordable and the oldest oil that is used to give nutrients to hair is coconut oil. It helps you in getting rid of dandruff and helps in growing stronger and longer hair. Extra virgin coconut oil is considered to be the best when it comes to hair.
Bhringraj Oil – Ayurvedic promotes this oil and uses it to treat many hair problems. It is an intense oil and thus needs to be used as a carrier along with some other oil. A massage of this oil will help in activating the hair follicles which will in turn stimulate hair growth.
Castor Oil – To get thick and dark hair, this oil must be used. It reduces the breakage of hair from roots and allows them to look bulky and beautiful. This oil is very sticky and can be used along with some other oil. However, using it individually is also equally beneficial.
2. Air Dry Your Hair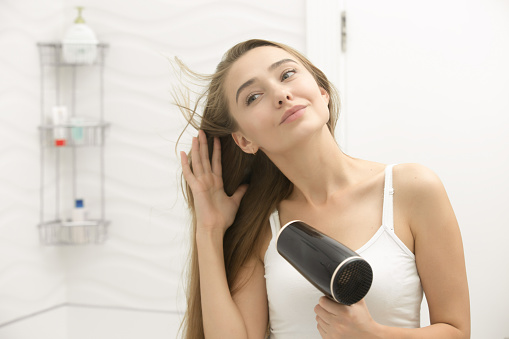 When it comes to drying the hair, we either use a hair dryer or a towel to make them dry. When it comes to a towel, if it is clean and thin, you can go ahead with it as long as you are gentle during the drying process. With a hair dryer, your hair gets harder and loses the softness that would have been in case of air drying. If you are in no hurry to go anywhere and have the time to relax, do give your hair the space to dry themselves naturally.
3. Use Natural Ingredients To Nourish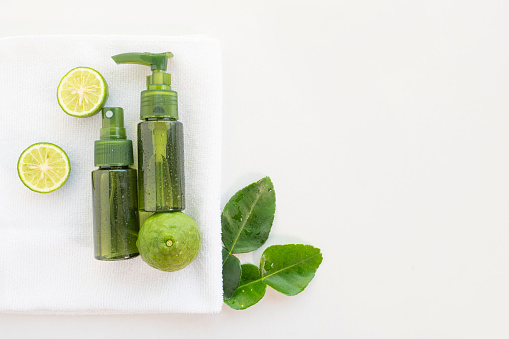 A lot of people use different types of products to nourish hair. However, what we would suggest is to go with ayurvedic and naturally curated products to support your hair growth for a longer term. There are many companies out there that help you to keep your hair beautiful through their eco-friendly and sustainable products.
4. Rinse Very Carefully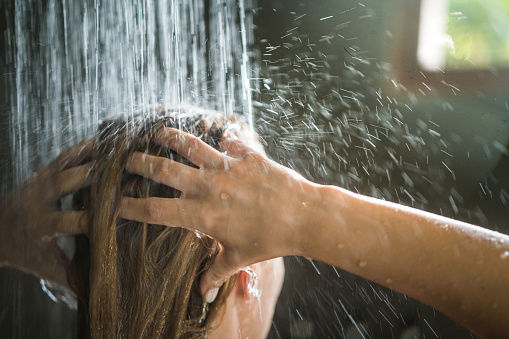 When you wash your hair with any shampoo and conditioner it, the main part is to wash them thoroughly. In case you fail to do so, it might happen that the leftover chemicals or part of the shampoo will convert into dry particles and result in dandruff or any kind of chemical reaction in your scalp. So, give equal importance to the cleaning part as much as you give to the type of products you use.
5. Rice Water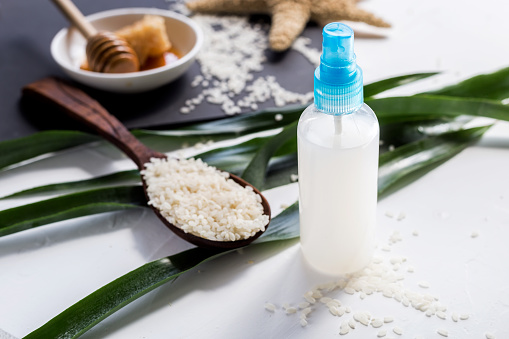 Rice water is the magic ingredient that has been used for years as a shampoo and hair cleanser in ancient places. Rice water has tons of nutrients for hair that will allow your hair to remain black and silky for a very long period of time. It contains carbohydrates, inositol, phytic acid and inorganic substances which helps in accelerating the process of growth. Use it regularly and you will tell us that it is one of the best natural hair care tips.
6. Onion Juice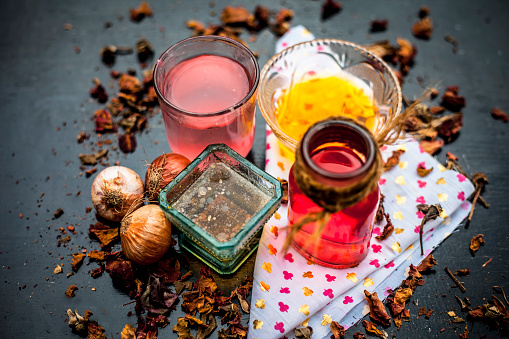 We understand your concern about the smell of onion juice, but trust us it will do wonders when you apply it all over your hair. Due to the antibacterial and antifungal properties, it will keep your hair free from any kind of bacteria, infections and fungus. It also contains antioxidants which will help in preventing the ageing impact.
7. Aloe Vera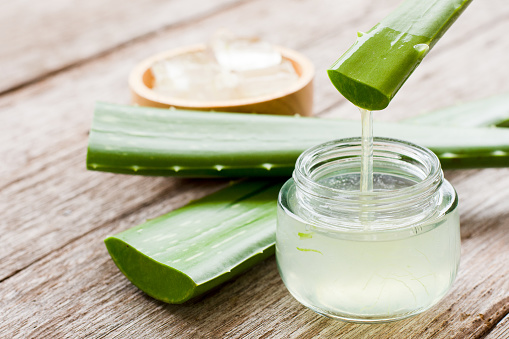 Aloe vera juice can be directly applied to your hair which will penetrate into the scalp and hair tissues to heal and nourish them. It controls greasy hair, helps an itchy scalp, protects from UV damage and promotes hair growth. It is not necessary to buy a product from the market, you can easily get a plant and directly apply the gel from it.
8. Eggs Can Do The Best Job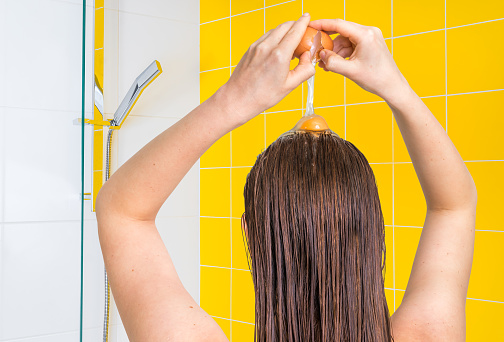 Whether you consume egg or not, make sure to apply it to your hair every now and then. Yes, eggs are filled with Vitamin B1, B2, and B5 which are good for hair flexibility, strength and overall wellness. Vitamin B7 which is especially essential for hair growth is present in this. When it comes to applying eggs, you can use both yolks and white. After applying eggs and keeping them for about 15 minutes, you can clean your hair with shampoo and conditioner it like regularly.
9. Comb Carefully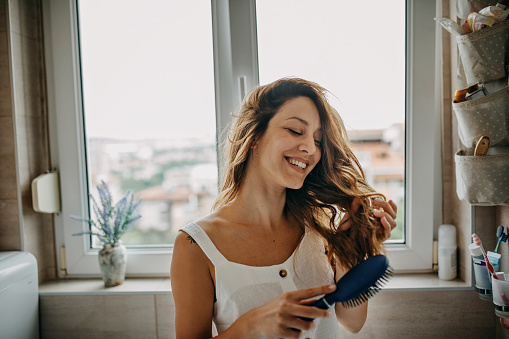 Use the right type of comb in order to keep your hair from breaking. While you are using the comb, please make sure to comb your hair at a pace that does not damage your hair. The main reason to comb is to give a massage to the scalp and detangle the hair, so keep that pace and do it softly.
We hope you found the natural hair care tips helpful and effective by their understanding. Don't forget to try them and gift your hair the care they deserve.