Kitchen does not always have to be a war field. You can manage your tasks easily with modern gadgets and appliances. From frying to boiling and from cutting to serving, each and every process can be assisted with the help of a new found appliance. With changing times, the time invested in the kitchen also has changed. Men and women have started to take help of modern equipment to get the best out of their time.
The brand and advancement of the technology of every gadget differs from person to person. It is upto you which brand you wish to go with. As such there will not be much change in the features of similar equipment other than the brand name. However, it is always advised to verify and get clarity before buying any electronic items.
With fast lives and changing priorities people have chosen these equipment as a part of their life. To make sure that you get the best kitchen appliances for your home and offices, we will guide you through a list of smart kitchen gadgets that are must. You might already have some and you will need to add some of them to your kitchen. Allow us to guide you through this list –
1. Philips Hand Blender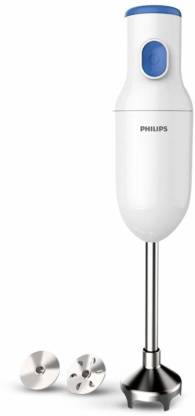 Hand blenders are one of the most useful kitchen items when it comes to cooking. From milkshakes to smoothies, beating eggs, blending pancakes batter, making whipped cream, mixing salad dressing, making pesto sauce, whipping up homemade mayonnaise, making any kind of soup and much more. Hand blender makes it easier for you to use it without any kind of hassle of wires. The cleaning process for a hand blender is also easier compared to a mixer or food processor.
2. Air Fryer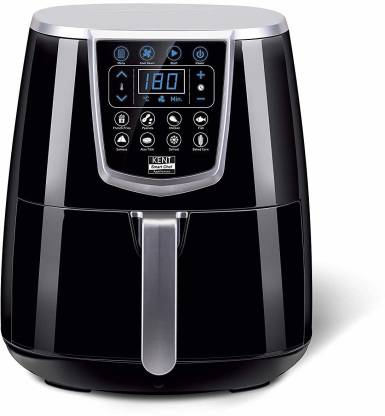 Air fryer is an essential countertop oven. It is designed in a way to deep fry all the food items without submerging the food in the oil. This is like a dream come true for all those individuals who don't want to consume much oily food but can't stay away from tasty dishes as well. It gives you the crunch without too much oil in your food. A fan circulates hot air at high speed which produces a crisp layer via browning reactions. If you are looking for a healthier food option, an air fryer is much better than deep frying.
3. Touchless Automatic Soap Dispenser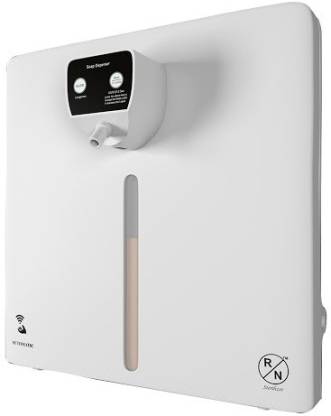 With increase in diseases and infections in the previous years, touchless automatic soap dispensers have become the need of the hour. It is one of the most useful kitchen items when it comes to maintaining cleanliness. Wash your hands anytime without touching the soap bottle. This helps in stopping the spread of germs. As you place your hand under the dispenser, it detects the infrared energy that is emitted by one's body heat. It fluctuates the energy and releases the soap as per pre-decided quantity.
4. Countertop Nugget Ice Maker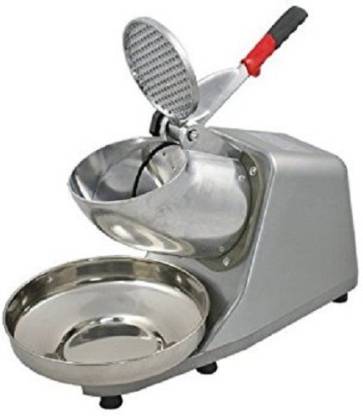 Nugget ice makers are easy to use and give you small and crunchy ice cubes instantly in just a few minutes. These ice makers use an auger style system to form ice. In these systems, water fills a large metal evaporator cylinder with a large auger inside it. The water walls of the cylinder begin to cool as the water fills the cylinder. As a result, ice begins to form on the walls of the cylinder. If you like to party and have ice frequently for your drinks, a countertop nugget ice maker is the best option.
5. Cordless Electric Kettle
Imagine being able to cook and heat a liquid without any kind of wire. It's not a dream, this useful kitchen item is none other than cordless electric kettle. They are easier and safer to use. They even boil the water and other liquids more quickly than stovetop kettles. Such kettles are operated by a battery that is on the internal of the machine and that is why they do not require connection to any kind of supply from the outside.
6. Sprout LED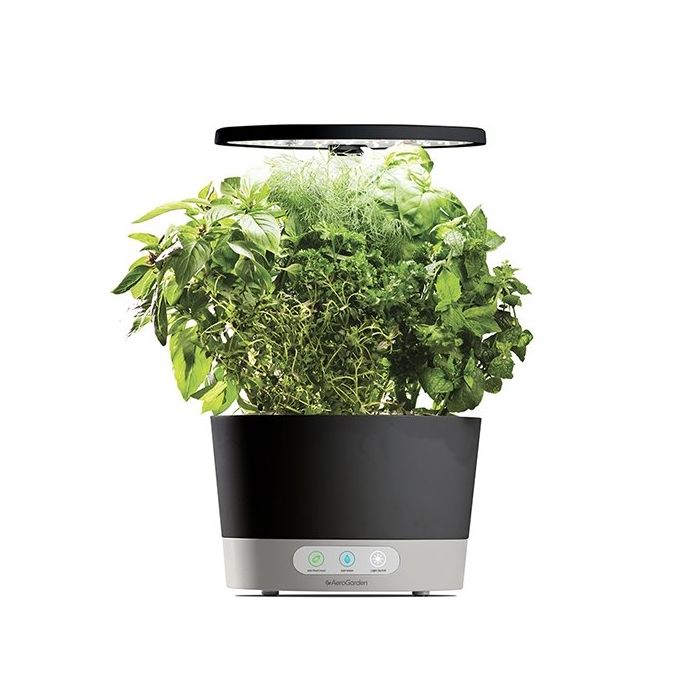 Growing plants on the indoors feels like a cumbersome task? Well, Sprout LED will help you on this journey. It is a complete indoor gardening system with grow lights that turn on and off automatically, and always gives you a reminder of when to add water and other ingredients if required. With this light you can easily grow certain plants that can be consumed in your daily diet. No more relying on market grown foods, you can now grow some of your own foods with Sprout LED.
7. Smart Microwave with Alexa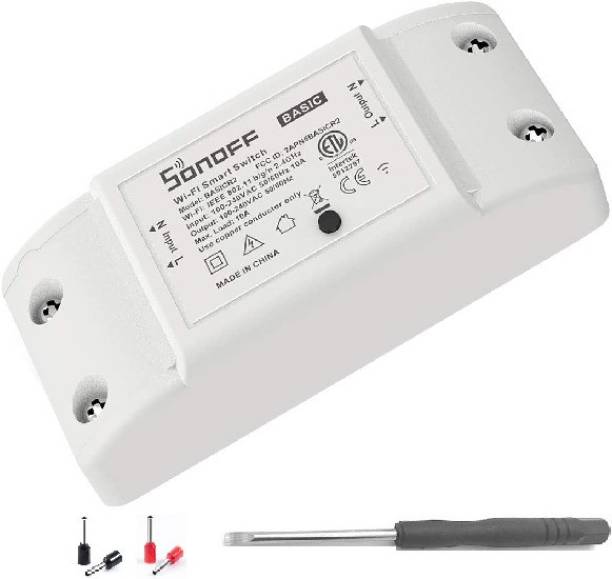 With a smart microwave that has alexa in it, you can simply give commands with the help of your voice and get them executed. All you need to say is, "Alexa, reheat a cup of hot water". The rest will be done by itself. With a smart microwave, you can eliminate human error as there are many pre-programmed functions that help you in quickly getting things done. Give your kitchen a wonderful look with one of the best useful kitchen items and help yourself in execution of daily processes.
8. 7 in 1 Smart Oven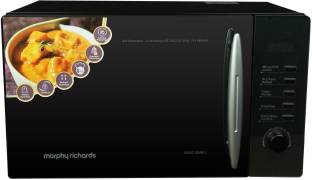 With this 7 in 1 smart oven all your cooking needs will be met in one multifunction toaster oven with 7 cooking modes: air fry, bake, toast, keep warm, broil, roast, and convection. No matter what the occasion and whatever the celebration, this oven will make it easier for you to get things done quickly. Make smart choices with a smart oven and get the best kitchen appliances for your home.
9. Smart Fridge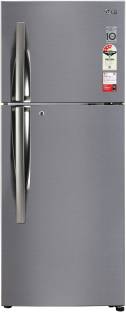 This kind of fridge will free you from the hassle of remembering the items stored and their expiry. This appliance will free you from a lot of work and take care of your health too.
---
Your kitchen is your personal space which deserves to be decorated with the most useful and premium quality gadgets. Make sure to explore these gadgets with us at www.feezital.com The best is always waiting for you to be explored.
---
What are the best kitchen appliances available?
The best kitchen appliances are the ones that make your daily task easier and releases your burden of performing some monotonous duties. Smart fridge is one such kitchen appliance which makes a lot of things easier. Not only it stores the food but also keeps a note of the expiry date of the food.
Sprout LED is an appliance that makes it possible for you to grow your own small sprouts and herbs indoors by providing them with the necessary lights. Countertop ice maker instantly generates ice for you to celebrate and enjoy. These useful kitchen items are the best and most helpful.
Is Philips Hand Blender good?
Mixers have always been used for a long period of time and they were really good. However, Philips hand blender is a useful kitchen item which makes things easier for you. They help you in curating smoothings, beating eggs and making a mixture of almost anything you want. With extreme comfort and modern technology, Philips has brought forward this wonderful creation exclusively for the comfort of today's chefs and kitchen caretakers.
Which is the best air fryer for home?
When it comes to air fryers, as such there are many brands which include Philips, Godrej, Ninja and many others, but Philips is the best. The reason being the base that it has is unique. The star fish base makes sure that the air circulates around the entire baskets. This makes the process of frying much better and gives the best results.
Not only this, it also had some smart preset cooking modes which were a bit difficult to understand but were very helpful. It helps you in choosing the temperature so that you don't have to guess and spoil your food. You can easily fit the Philips air fryer in less space as well. So, don't worry about the space in your kitchen.
What does it mean if a kettle is cordless?
Kettles have normally been used for years, but with a wire that needs to be plugged in to get the electricity. With respect to cordless kettle, you don't have to plugin the wire anywhere. Such kettles are operated by batteries and are easy to use. They are also safe as no electricity is required to run the kettle. They are the best travel partners if you are someone who loves a hot drink every now and then. To explore and have a look at more of such kitchen appliances you can visit www.feezital.com
Can I control my microwave with Alexa?
This might sound like a dream but yes, you can control your microwave with alexa. With smart microwaves, now you can instruct Alexa on what to cook and how much to heat the substance in the microwave. Alexa will take your instructions and start the functioning of the microwave. Isn't this amazing? Get an amazing kitchen partner with a smart microwave and alexa.
What is the smartest fridge?
Smartest fridge is the one with features of wi-fi and connectivity. A refrigerator that can operate through voice control like Alexa, Google and tell you when the door of the refrigerator is open is known as the smartest fridge. It not only stores food, but makes sure that the food is fresh and lets you know if the food is not in a good condition. Refrigerator is one of the most useful kitchen items and takes care of your whole family. So, it definitely needs to be a smart one.
Where can I buy kitchen appliances online?
Websites to buy kitchen appliances online are Home Depot, Amazon, Flipkart, snapdeal, Shop clues, IKEA, Shoppers stop and many other stores. However, if you wish to buy from your local vendors then www.feezital.com is the best. It has brought a collection of local vendors on one platform and provides you with the best from the rest.